We provide replacement / repair work for floor springs and door closer. A door closer is used frequently on the main wooden or glass door in commercial building and condominium as well as some HDB flats. The purpose of the door closer is to automatically close the door after opening at a slow speed without slamming.
As such if you have a door that have been closing slowly all along that suddenly swings too fast and slams when closing, it is very likely that you have a closer/spring that is faulty that is in need of a replacement.
Below is a quick overview on the type of closer used for both glass door and wooden door.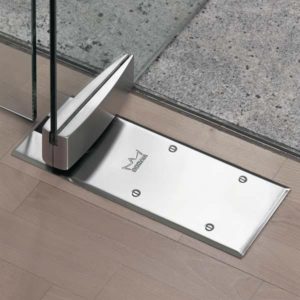 Glass doors – Most glass doors uses a floor spring to slow down the speed of closing which is essential to prevent the glass from slamming against the frame. Most floor spring are located on the floor covered by a metal cover.
Replacement of floor springs require removal of the glass door and thus realignment after the work is done. The floor spring that is to be used depends on the size of the door as the larger it is, the stronger the spring has to be to slow down the closing speed of the door.
Wooden doors – For HDB flats, it is common for the use of the exposed door closer. There are several brands of door closer such as dorma and P&M both of which has several different models. It is advisable to stick back to the same model as a different model would usually also mean a different size which could affect the outlook of the door (such as screw holes and paint colour difference). Example of expose door closer: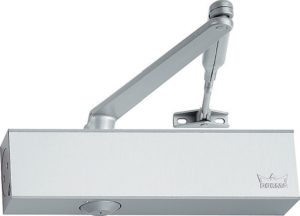 While for condominium unit, it is more common for the doors to be using the concealed. For the concealed door closer, it is essential that the model that is used to replace is the same type due to the fact that the hole in the door is already fixed. A example of the concealed door closer: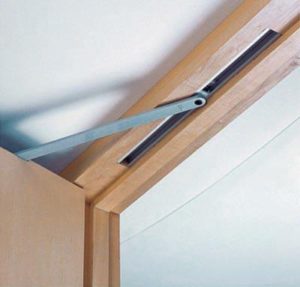 For more information on our door repair services, drop us a call at: 6280 4615